What makes this group unique is their across the board experience throughout the eye care industry.  A combined 75 years of experience in working at the manufacturer, wholesale and retail levels.  Frames, ophthalmic lenses, contact lenses, labs and accessories. Sales, Marketing, Policy Initiatives and Customer Service. Ophthalmology, Optometry, Optical.  From high end to low end and everything in between.  The medical model to the retail model. As sought after speakers for seminars and workshops and as published columnists for the trade journals. As employees and as business owners.  
Simply stated, the breadth and width of their knowledge in every aspect of the eye care industry, gives you a distinct advantage!
Meet Nikki, Daniel and Robert, the three principals who created The Visionaries Group. TVG is intentionally kept small for the following reasons:
You should always have direct access to them and not have to go through channels.
Staying small means they aren't spread too thin, which means you'll get all the attention you want and need.
It ensures that the advice and consultations you receive comes directly from the minds of the experts and not a watered down version from a subordinate.
Robert Bell
Robert Bell

Jolly Good Fellow
CEO of Eyecoach

Robert has spent his career working for some of the largest and smallest lens, frame, lab and accessory manufacturers and wholesalers in the industry. As a Sales Rep, Sales Manager, National Accounts Manager, National Sales Manager and as President of his own frame company. In all those capacities, his first love was training sales people. It occurred to him that those who needed sales training the most, doctors and opticians, were the ones who get it the least. He developed The EyeCoach Selling System specifically for ECP\'s. This is considered the most effective sales training the industry has known.

What inspires you? Those who refuse to recognize the status quo Best advice: Treat everyone as if they'd be dead by midnight. Superpower: Puppies and kittens adore me In a past life… I almost got it right
Nikki DiBacco
Nikki DiBacco

Renaissance Woman

Nikki is a force of nature! In a career spanning over 20 years, she has excelled in every aspect of the 'three O's'. From developing, designing and managing an ophthalmology practice, an optometric practice and 3 of her own independent optical shops, she has a encyclopedic knowledge and understanding of both medical and retail aspects of a successful practice. Because she is someone who has 'worked in the trenches', she is able to develop strong working relationships with the staff of each office with whom she consults, which includes actual time spent working with staff, hands on. Not only does she recommend practice productivity changes, she helps implement them. From reviewing the medical model, to addressing staff concerns and training, to optical dispensary design and product/inventory management, Nikki offers flexible, thoughtful and extremely creative approaches to every assignment.

Childhood ambition: I'll tell ya when my childhood is over Weakness: Kryptonite and shiny things What drives you? Passion for the profession Superpower: Connecting the dotsright
Daniel Feldman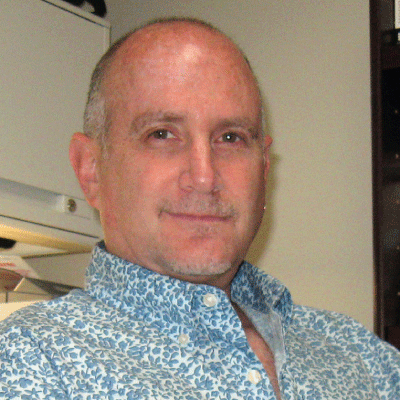 Daniel Feldman

Eyedealist
Principal at dba designs & communications

Daniel has spent his professional life marketing companies large and small, from coast to coast. His resume is a career of impressive results creating marketing and advertising strategies for large companies including The Shane Company, the University of Phoenix and Sports Authority as well as many independently owned businesses, both within and outside the eye care business. Daniel's expertise ranges across all forms of online and offline marketing platforms including website development, social media, broadcast advertising, direct mail, print advertising, outdoor advertising, catalogues and newsprint.

My plans for the day? The same thing we do every day Pinky, try to take over the world. Favorite thing to do: Making my grandson smile and giggle. Do you miss the Yellow Pages? No, they are being useful as a door jam The Ideal Day: They're all ideal days. There simply just isnt' any other kind.